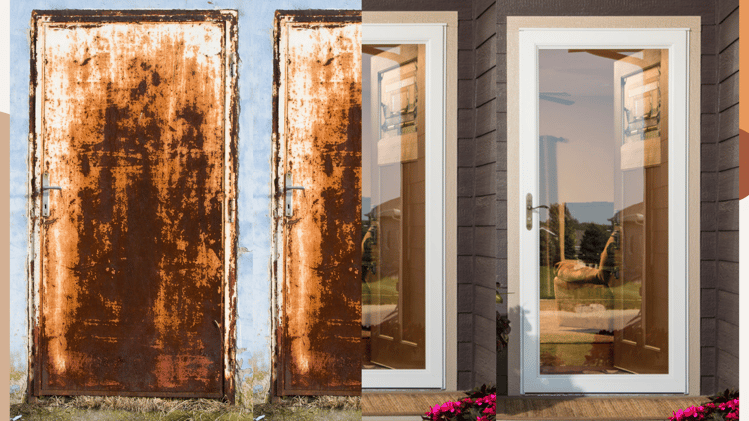 Rust is an issue that does not happen often to storm doors, but we have seen in the past and know now where it comes from and why it is there. Read this post to get the dirt on rust and to get a better understanding on why your storm door is struggling with the issue.
If your LARSON storm door is rusty in some spots, chances are that it is rather old. There is nothing wrong with having an old storm door, but with older storm doors comes problems that will arise for just simple reasons. Seeing rust on your storm door may be concerning because you may first think that rust is connected to exposure to harsh weather. The integrity of the storm door is not compromised by rough weather. The root of your rusting issues may be steel material left untreated over time.
The storm doors that we have seen with rust on them are ones that were manufactured prior to the age of Hollow Extruded Aluminum and our Duratech™ finish on wood core doors. Rust is a thing of the past for new storm doors, but that doesn't mean it is not a lasting problem for the customers that have had LARSON storm doors for a while.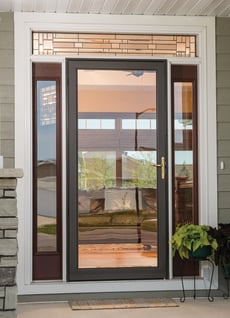 The easiest way to care for rust is to look into getting a new storm door for your home. The updates have been proven to withstand weathering and there is no longer a rust issue. In fact, aluminum storm doors are maintenance free—making them a great choice for a storm door.
If you haven't seen our line of storm doors recently there have been many innovations that are worth checking out. The update on the cores are just one thing that have been updated. We have hidden closers, new handles and so much more.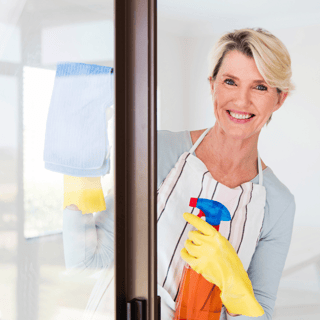 If a new door isn't in your budget, you can help preserve the life of your older storm door by keeping it clean. Ensuring that the frame, screws, and handles are all kept free of dirt keeps your door from having rust spots. A simple wash and wipe down seasonally will help keep rust away.
If you are concerned about the screws and other metal items on your door you can seal the areas with a clear nail polish or car wax.

Preventative maintenance ensures that your storm door will withstand the test of time and maintain its appearance.