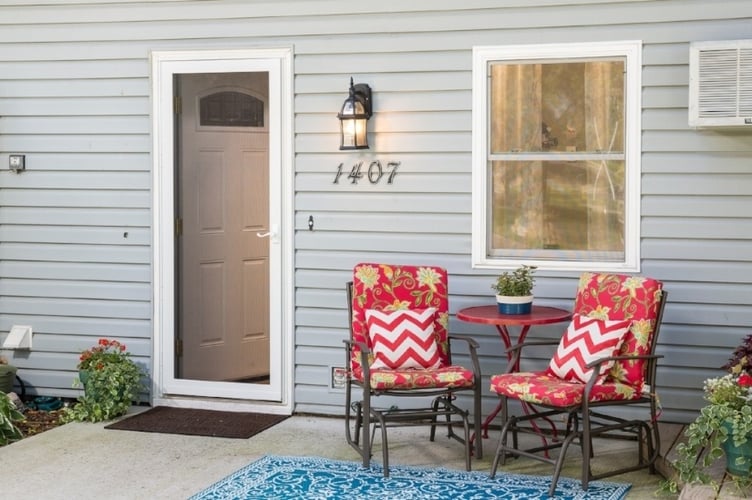 Larson Manufacturing might be in the business of storm doors, but their newest product is actually a screen door. That's right--finally, a screen door you can count on! Enjoy the fresh air with our full-screen door while feeling confident that your door is built on the solid frame and reputation Larson Manufacturing is known for.
The newest product is a full screen door—but it's not your typical screen door. Traditional screen doors are built on wood frames that are long known for slamming shut. Not these doors! This door is built on a rigid 1 ¼" thick aluminum frame that stands up to wind. It also includes an adjustable speed closer that lets you control the closing speed of your door.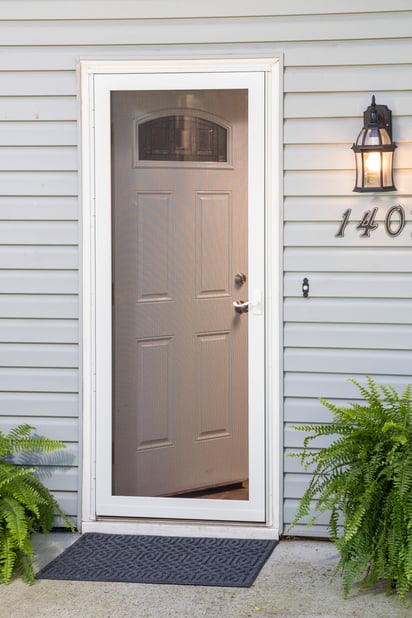 The full screen design allows for maximum ventilation. But these aren't any ordinary screens—these screens withstand up to 300 lbs. of force! Additionally, you can select from four screen options:
The WearTuff™ screen is 3x stronger than regular screens. The tear resistant WearTuff™ screen provides extra durability against active lifestyles.
The Pet Screen option is 7x stronger than traditional mesh and perfect for home with active pets.
The No See-Um screen features a tight mesh that guards against small insects.
The Suntex 80 screen features a heavy-duty shading fabric that's available in three colors: black, gray, or stucco. The woven mesh blocks 80% of the sun's heat.
These full-screen doors let you enjoy the breeze and have a variety screen options to fit your home.