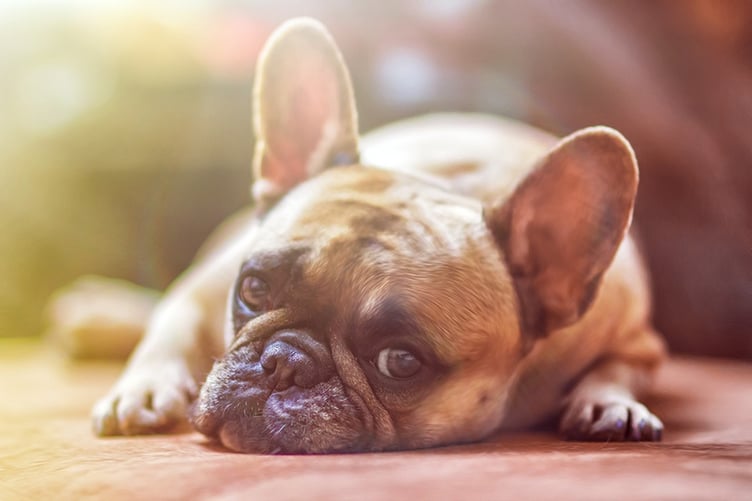 Dogs and storm doors are practically best friends. As pet lovers, we've come to find that there are four types of storm doors that dogs love.
Fullview Doors
Say hello to sunshine with a fullview storm door. Dogs love laying in the sunshine that the full glass design lets in. Pets who keep watch love this door because of the view.
Screen Away
®

Doors

The fullview Screen Away® is loved by dogs and their owners alike. The full glass design lets in the sunshine, so you can enjoy added natural light while your dog basks in the sun. Because the Screen Away® system is designed to pull down for top half ventilation, it is pet friendly for homes that often have pets jumping up on screens.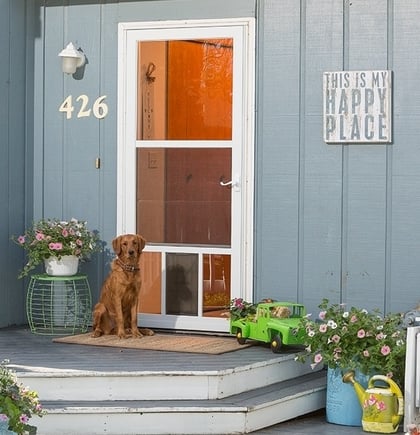 Built-in Pet Door
Dogs love the freedom and flexibility that comes with these doors. Dogs can let themselves out (assuming your yard is fenced in) and pet parents love the time it saves them. The traditional high-view design gives the bottom of the door enhanced durability and is a great choice if your pet barks at everything in sight. The doggie door includes a security panel to keep unwanted criters out when the pet flap isn't in use.
Petview Door
The Petview door combines the fullview design with a built-in pet door, giving dogs the ultimate luxury of being able to see outside and let themselves out. This door is the ultimate BFF for dogs.
Add one of these four storm doors to your home and we can (almost) guarantee your dog will love it.