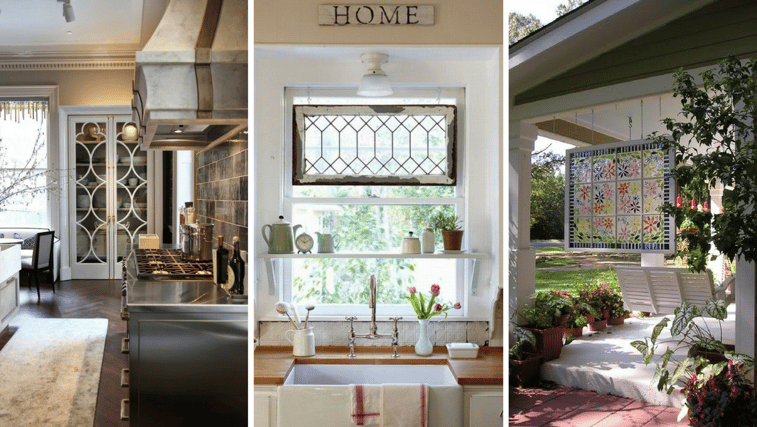 Add style and sophistication to your home with decorative glass. The variety and options of glass designs are endless, but be sure to use decorative glass in these five locations for an upgraded look that's on trend.
Pantry
Photo courtesy of Habitually Chic

Your pantry door might be the busiest place in the entire house, so be sure it's styled to impress hungry visitors. Adding decorative glass doors to your pantry is a simple and stylish way to give snack area some style and sophistication.
Cabinets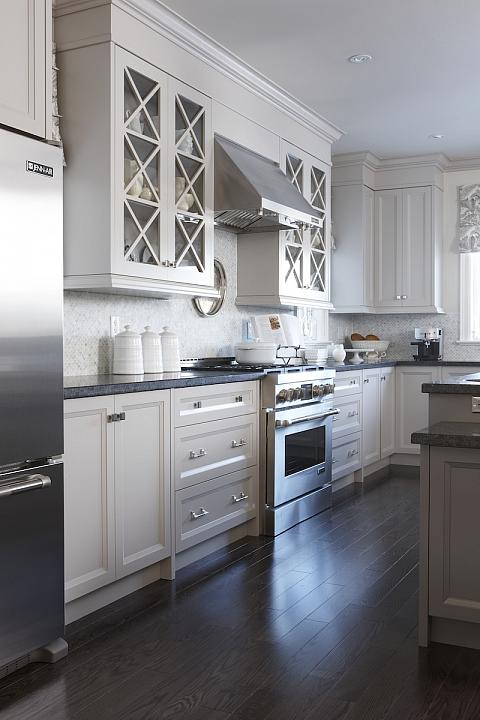 Photo courtesy of Sarah Richardson Design

Your kitchen cabinets are the perfect place to add decorative glass. Whether you add textured glass designs or glass with interesting mouldings, these small details create a custom and craftsman look in any kitchen.
Wall Decor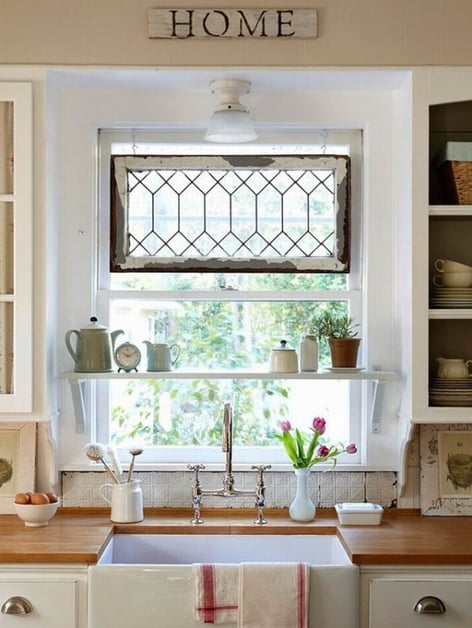 Photo courtesy of Homed It
Detailed and decorative glass windows can add character to any room, making them a no-fail decoration choice for any room. A single window panel can add a touch of country charm or you can piece a set of windows for a shabby chic look that is trending in home decor everywhere.
Storm Doors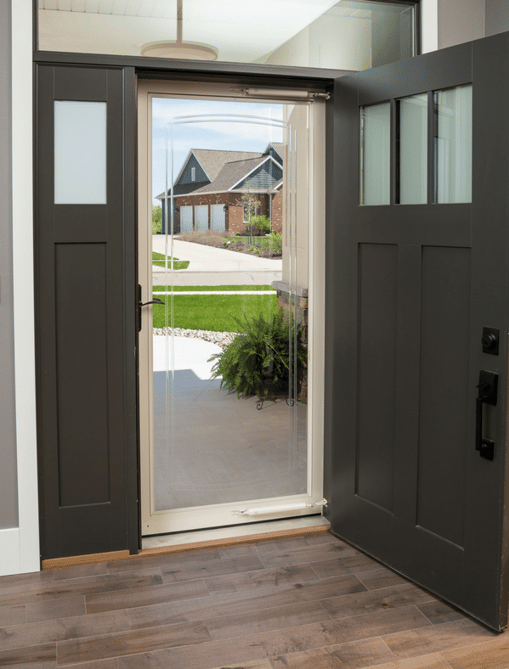 Decorative glass is more than simple curb appeal enhancement on storm doors. Decorative glass storm doors set the tone for all guests who enter. The decorative design adds a sense of elegance to your entry, making guests feel even more special as they come inside. Elegant bevel adds an element of interest that's noticeable from the curb while Arched Bevel and Double Bevel designs frame your door with boosted sophistication. No matter which design you choose, a storm door with decorative glass it a way to add instant curb appeal to your home.
Front Porch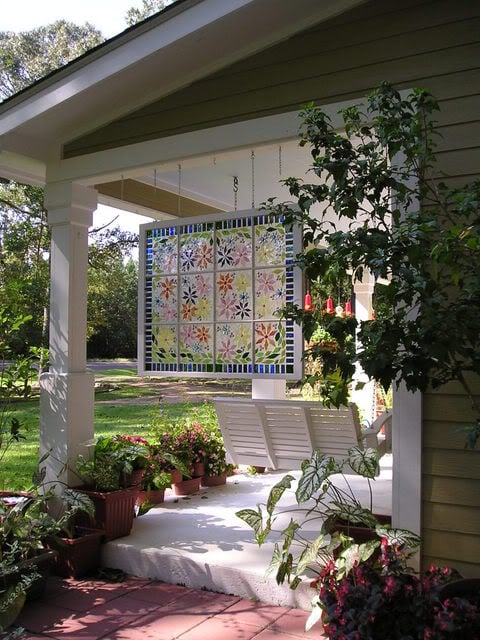 Photo courtesy of Houzz Forums

Adding a colorful stained glass panel to your front porch can create a warm and vibrant welcoming to any home. It's a simple and easy way to add color to your home. Additionally, adding the decorative window to your front porch creates a space that feels more like a room or area that invites guests to sit and chat.
These five simple home upgrades can make any home feel a bit upgraded.