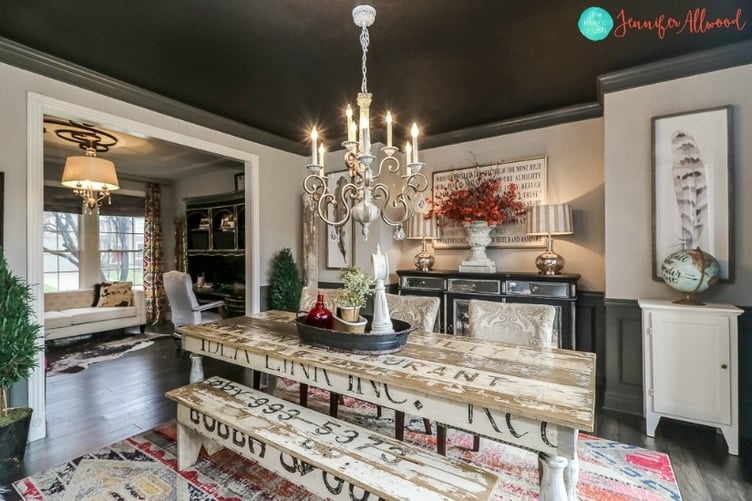 Tired of your home feeling a bit drab? You're not alone. Instead of keeping up with the Joneses, try these home decorating ideas that will leave you (and your guests) in awe.A black ceiling—that's right. A dramatic black ceiling truly leaves you in awe. The non-traditional choice of ceiling color leaves everything in the room feeling a bit richer. It's truly an unexpected element that leaves the room feeling a big cozy yet sophisticated. Painting your ceiling black, like this example from Jennifer Allwood atThe Magic Brush Inc., is sure to leave a lasting impression on all who enter. All it takes is a little paint and it will give a whole new feel, like you're remodeling your home.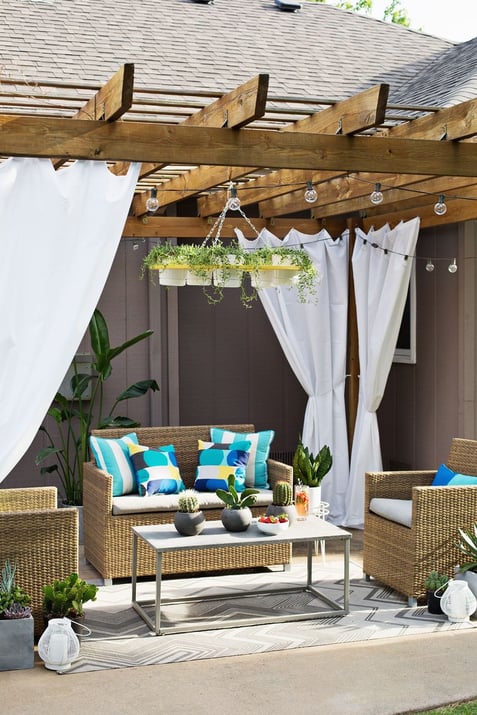 Photo Courtesy of A Beautiful Mess
With warm spring and summer weather comes outdoor entertaining. Let your outdoor oasis leave guests in awe with a planter chandelier. The planter style will give you the option to change out the plants annually so you can have a new look every year. It's a great way to add color and style to any backyard and is on the list of Pinterest home trends for 2017.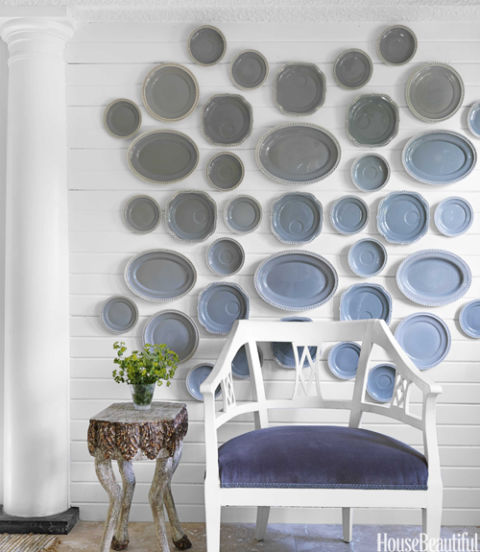 Photo Courtesy of House Beautiful
While plates may seem like an unusual decor item to impress, take a cue from this wall. Covering a wall in plates is an inexpensive and awe-worthy idea with a big impact. Opt for solid use and create a monochromatic or ombre effect that makes a bold statement.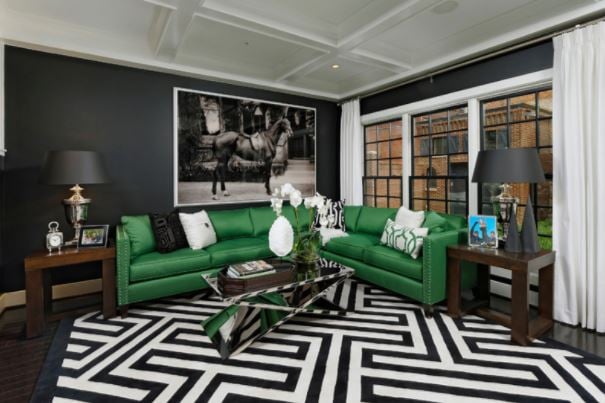 Photo Courtesy of Home Design Lover
A bold rug paired with bright furniture are bound to leave guests feeling luxurious. The bold pattern automatically draws the eye and directs it to the details in the room like the green couch shown. Choose to go large or small, depending on the details in the room. If there's a lot of decorative items on the wall, opt for a small rug that won't make the room too loud.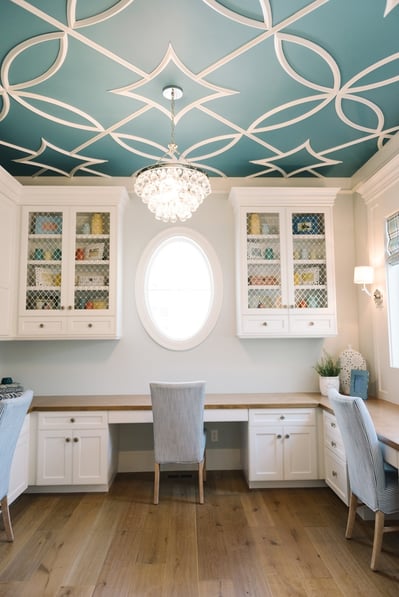 Photo Courtesy of House of Turquoise
Ceilings are often overlooked when it comes to decorating, but taking a little time and creativity here can transform and entire room. Take a note from House of Turquoise and add some major style that turns heads (or makes them look up at least J). A little paint and a whole lot of creativity with molding will leave a bold impression that makes making over ceilings DIY projects worth the sweat.