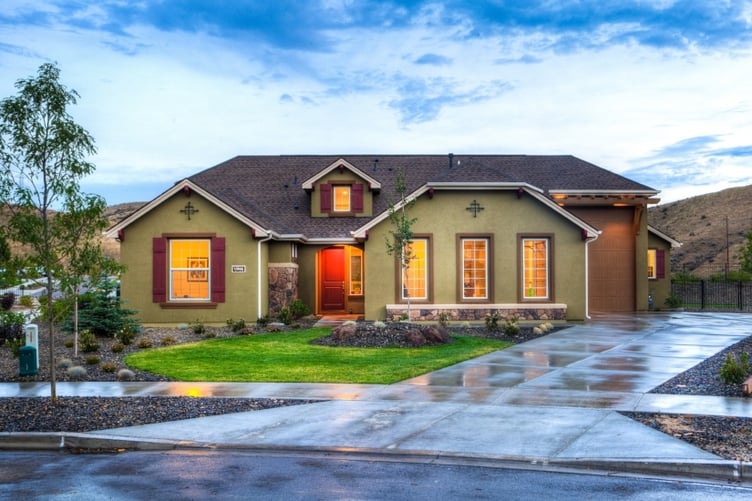 Painting your front door is a quick and easy way to add curb appeal and personality. The only problem is choosing the color. If you find yourself endlessly searching for front door paint colors, we're here to help.
Get advice on selecting the right color for you with our Do's and Don'ts of painting your front door.

DON'T: Be Afraid To Go Classic
Classic color combinations are a tested way to ensure a timeless look. Rich reds, navy, and neutral tones offer welcoming looks that compliment any front door.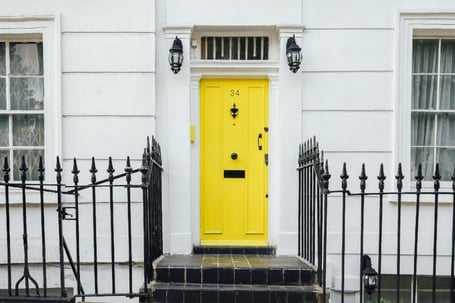 DO: Add Color
A bright and bold hue can give your whole home a blast of refreshing cheer. Just keep in mind that with bold hues, a little paint can go a long way.
DON'T: Blend In
Opt for a front door color that adds some contrast to your home's siding. Remember to think about other elements on your exterior, such as shutters. Coordinating your front door and shutters might be a good option to add even more contrast.
DO: Remember Your Storm Door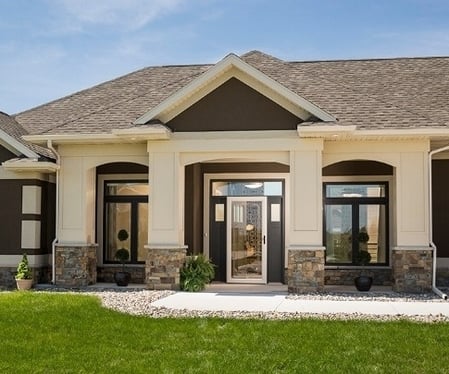 When painting your front door, don't forget about your storm door. We don't recommend painting your storm door because it can void your warranty, so think about colors that play well together.

A full view storm door can create a frame for your front door, so don't forget your screen door when planning. Remember that today's modern storm doors come in a variety of colors, so you can plan accordingly.
DON'T: Be Afraid To Go Dark
Painting your door a dark color is a great way to add sophisticated style to your home. Darker hues, like Navy, are steadily gaining traction on the home trend front.
DO: Use a Primer
Using an acrylic or latex exterior primer sets you up for success. The primer helps your paint stick to your door better and helps fill tiny cracks.
Take these notes into consideration when browsing for your front door paint color. While there's not an exact science to it, this list will get you started.